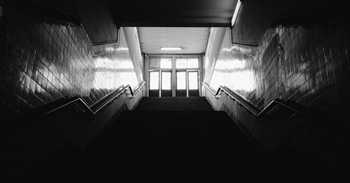 This month, Pinkerton hosted an Active Shooter and Workplace Violence preparedness training session in Florida. Pinkerton is committed to playing an active role to increase security awareness and preparedness in our communities. The training focused on giving attendees the skills necessary so they can mitigate the risks involved with these types of incidents. 
Unfortunately, workplace violence is a top-of-mind threat for school administrators and corporations as the incidents of work-related violence have increased. Recently, USA Today detailed a report by the F.B.I. noting that 2017 had more active shooter incidents than any other year on record. Worse yet, there were more people killed by active shooters than any other year, eclipsing the 100 victim level for the first time (138).
If you were not able to attend our Active Shooter and Workplace Violence training session, we have prepared this post as a recap of our past articles on the subject. Please review them and contact us if you would like to know about our next training or if we can assist your team with in-house training.
Active Shooter Response Plan
As the United States Department of Homeland Securitystates: "… there is no pattern or method to the selection of victims by an active shooter, and these situations are by their very nature unpredictable and evolve quickly." In the same way, we have no control over a natural disaster, there is no way to prevent an active shooter situation. However, there are ways to lower the risk. Read more>>
The Need for Workplace Violence Training
While workplace violence can vary by situation, companies should have contingency plans in place for active shooter situations. Pinkerton strongly recommends that companies conduct employee training for active shooter/workplace violence at least biannually, to give employees basic skills to help them deal with active shooter scenarios.Read more>>
School Shootings: Key Safety Points
Over and over again, the refrain from people in communities where school shootings took place was, "we never thought something like this would happen here." Conversely, millions of us live with an "it won't happen here" mentality. But there is, of course, no way to know for certain if that's true. While school shootings are still very rare, given the entirety of the population, their impact on a community is experienced very deeply and many attract national attention. To minimize the impact of such an event, local government and school officials can develop and practice anemergency response plan.  Learn more>>
Campus Security Overview – Past & Present
In this post, we take a look back at how educational institutions had set up security protocols prior to the new age of active shooter incidents, how far these protocols have come and how much more needs to be done to mitigate the risks. Read more>>
Published May 09, 2018