At Pinkerton, we have a comprehensive approach to risk management and security that identifies risks impacting your organization's objectives. By taking a total risk perspective, we identify the interconnected impacts on all areas of your organization, and are better able to develop customized solutions for organizations like yours.
In designing our specialized solutions, we take a knowledge-based approach that leverages 170 years of legacy and institutional knowledge and blends it with our innovative technology to serve the entire spectrum of your needs.
We can then harmonize the right strategic services with cost-effective tactical operations to reduce, manage, and mitigate risks. These services can range from an as-needed incident basis to a fully-dedicated staffing option on a local or enterprise level.
With operational capabilities in over 100 countries, we provide our clients with specialized global solutions that meet their needs from advisory to execution.
Download our Brochure
Total Risk Perspective
Pinkerton takes a Total Risk Perspective to analyze risk. We break down risk into four connected quadrants and examine your threats with a macro and micro, external and internal point of view.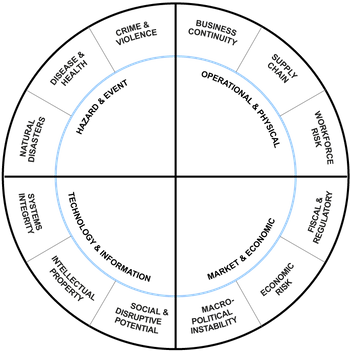 The risk landscape is ever changing, therefore it is essential to have the right perspective when designing and implementing a strategy that considers future risks, as well as current ones.
Knowledge Based Design
For many companies, assessing risk remains a process of reviewing historical and anecdotal information to provide a best guess at where the company is vulnerable. But this approach lacks practitioner expertise and perspective to thoroughly identify risks.
We leverage our 170 years of experience and expertise in a variety of specialized industries with applied risk science methodology to gauge your total risk perspective. This results in data-driven insights that are infused with our history-backed learnings, so we can address your comprehensive risk management needs.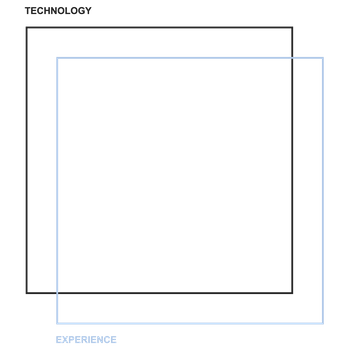 The concept of using data to forecast business trends is not new. However, harmonizing our people, technology, and extensive knowledge to risk management, so that data-driven decisions can be made, is another way we are staying at the forefront of the industry.
End to End Delivery
Our mission is to not only protect your organization, but to create value for your company. To do this, we utilize services and intelligence that moves seamlessly from strategic thinking to tactical implementation. This allows us to integrate with your company at the appropriate level and provide a full range of support.
We can help navigate your organization through risks in the marketplace by providing this continuity. And because every company is different, the security needs for any two firms are never the same. That's why we provide services that range from an incidental basis to a fully dedicated staffing option. We have options and so do you.
Our end-to-end service model can support your organization in numerous ways.
Incident/response services Fast-acting, reliable support that is there at a moments notice for unexpected events or incidents
Temporary Planned support for any project or initiative with a defined start and end date
Part-time Semi-dedicated support that can be used as needed
Full-time Fully-dedicated personnel that is embedded in your company to provide round-the-clock support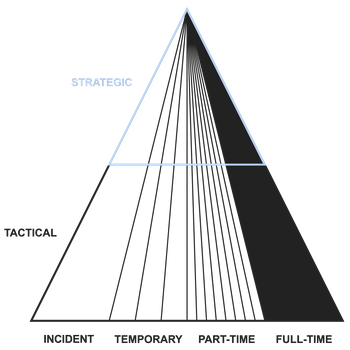 Local Access Global Delivery
At Pinkerton, we provide local access to comprehensive managed services that incorporate common global operations, specialized services, connected resources and ongoing performance management.
These elements are key components for a functioning sustainable risk management approach that can withstand the rise and fall of business cycles.
With 170 years of experience and expertise, we are able to lend our knowledge and Global Vigilance Network to our clients.
Whether your needs begin in New York and end in Sao Paolo, Stockholm, or Beijing we can seamlessly provide services and solutions that are tailored, scalable, and relevant.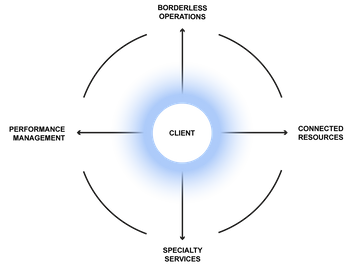 Focusing on only one component of risk without understanding the connectivity can lead to unintended consequences.