Contributed by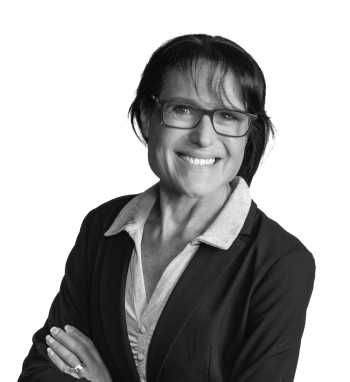 The unprecedented attack on supply chains
Supply chain disruption can have significant consequences for businesses, interrupting the flow of goods and materials that are needed to keep operations running smoothly. This can lead to delays in production, missed deadlines, and lost revenue. 
Over the past two years, organizations have experienced an unprecedented attack on supply chains. Early in the pandemic, 94% of Fortune 1000 companies and 38% of small businesses saw supply chain disruptions. Some, 28% of retailers experienced shortages and stockouts. 
Another large supply chain challenge was born out of the COVID-19 pandemic — staffing.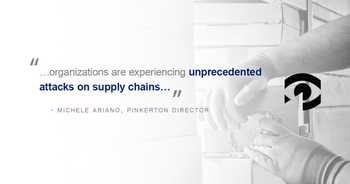 Impact of staffing shortages on supply chains
Staffing has become a very complex area, and we're seeing it in stock issues across all industries. Businesses may have warehouses full of supplies, but they may not have enough qualified essential employees, including truck drivers. 
Staff shortages are impacting all aspects of supply chains. Organizations have security and quality assurance protocols. They can't just put items on a truck and it's ready to go. Everything has to be in place before that truck, ship, or plane takes off. That includes the right people.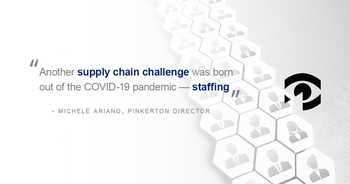 Mitigating supply chain risks
Business leaders are asking us about supply chain trends and what we are seeing in Fortune 1000 organizations. We're not only looking at today; we're looking at the next three months, the next year, for what organizations need to be responsible for. We're looking across all areas from investigations to brand protection and how that impacts supply chains.
What we are telling them is that organizations, across all industries, are experiencing unprecedented attacks on supply chains. The nature of how people are doing business has changed. Everything from staffing shortages to civil unrest to new labor regulations has had a tremendous impact. With our current demand-driven economy, various goods are now more difficult to obtain thus making them a more compelling item for theft, diversion, and counterfeiting. 
Business leaders need to become proactive. And this means they may need to implement new supply chain risk management practices and update existing policies for brand protection, logistics and shipping, and recruiting and hiring practices. 
Make sure your supply chain is responsive and agile to manage the unexpected and to deal with these threats and disruptions appropriately, efficiently, and profitably. Pinkerton can provide end-to-end visibility on key real-time indicators, support clients to maneuver their supply chain beyond borders, and build real-time collaboration with their supply chain partners.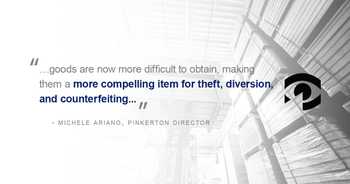 ---
If you are experiencing supply chain disruptions, theft, or counterfeiting, connect with your trusted Pinkerton Risk Advisor to talk about how to mitigate your risks. 
Published January 10, 2023