High Volume Comparison
View and compare all your locations at once with our dynamic crime risk and interactive street-level maps designed to give you all the information you need to make risk management decisions about your locations.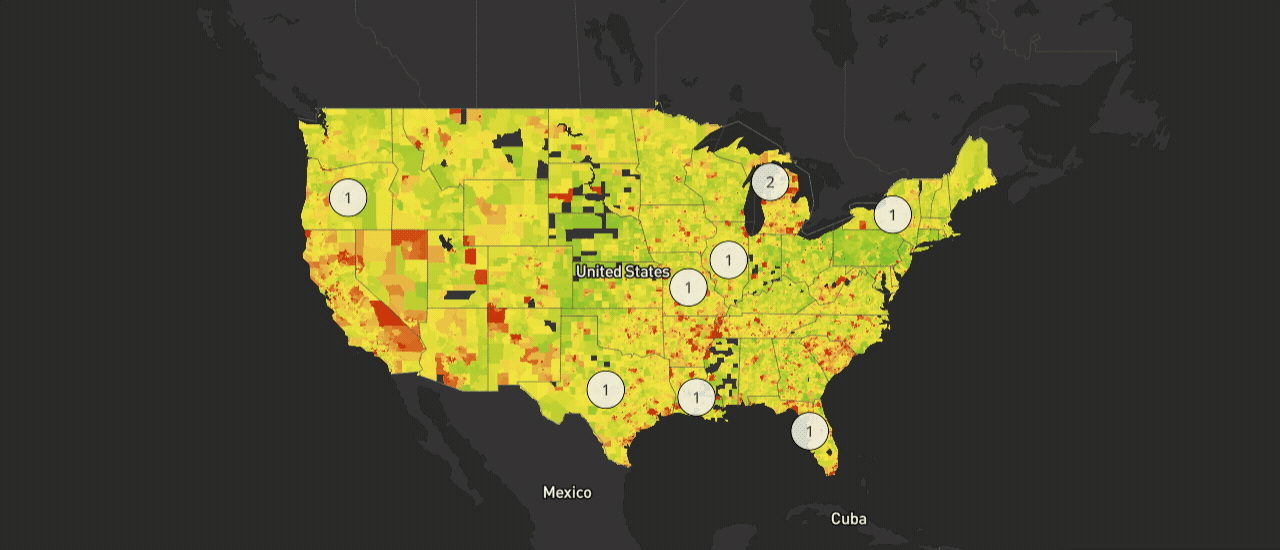 Dig Deep
Discover how the Pinkerton Crime Index Dashboard can help you dig deeper into the data with interactive reporting tools and view year-over-year changes.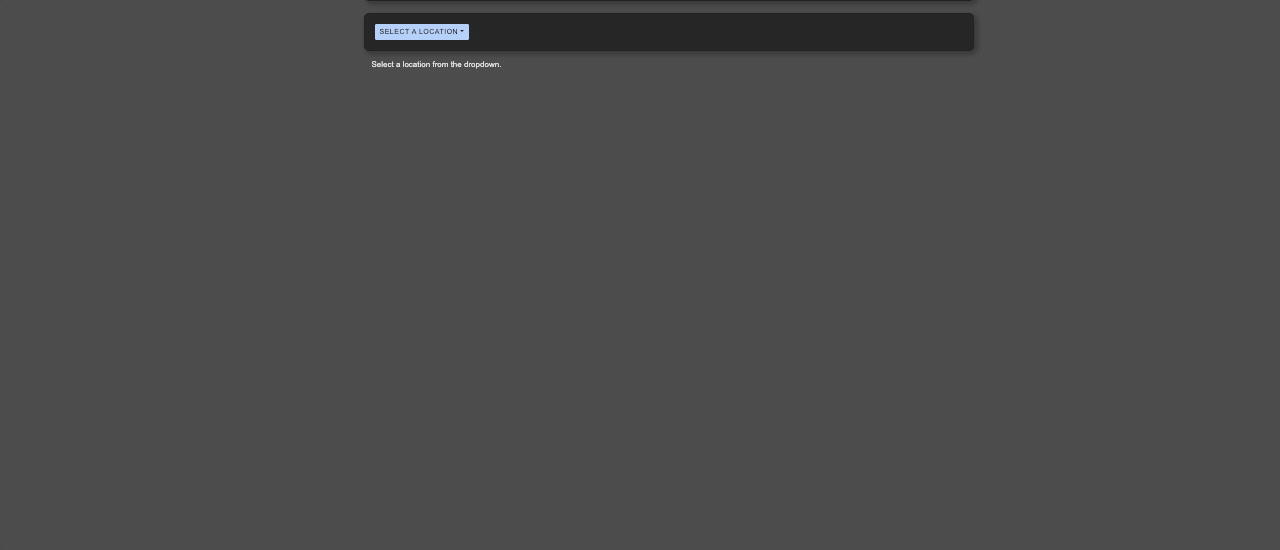 Tailor your experience
Advanced customizations features allow you to sort data as you see fit and jump seamlessly between views and data. In just minutes you can customize peer comparisons and trend analyses and easily export your dashboard data to Excel spreadsheets.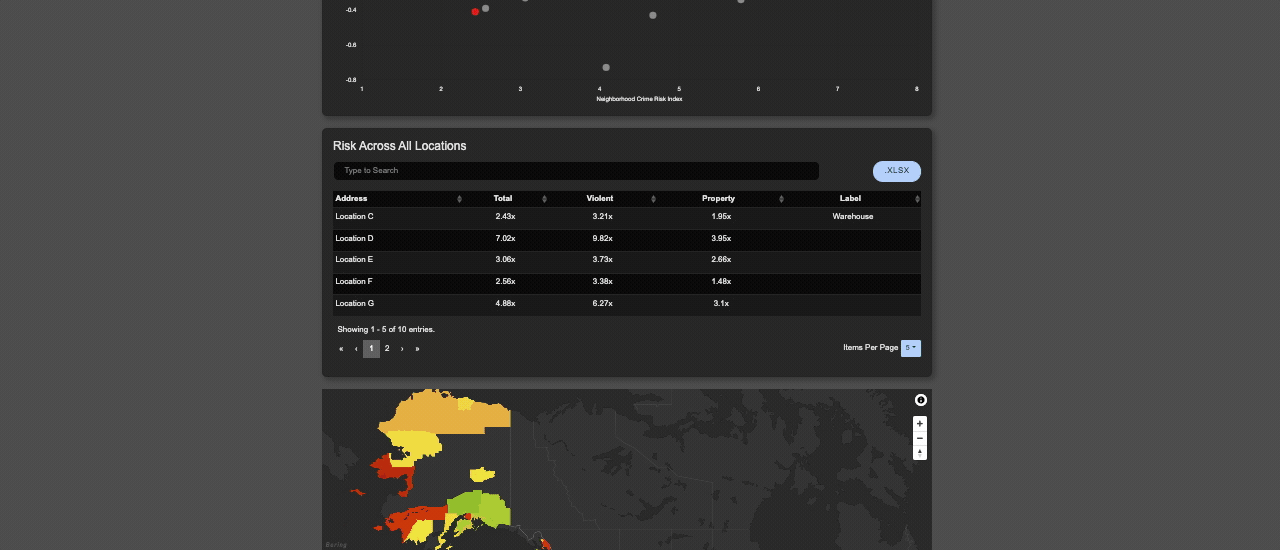 Our Methodology
We create trustworthy assessments by starting with transparent practices. Discover the process behind our Pinkerton Crime Index.