On December 31, 2019, China's Nional Health Commission informed the World Health Organizations (WHO) China Country Office about several cases of pneumonia from an unknown cause, detected in Wuhan, Hubei Province, China. This was the first report on the coronavirus 2019-nCov, commonly referred to as Wuhan coronavirus. Up until now, medical experts have observed that this new coronavirus is less severe than others, often causing no symptoms at all. This is both an advantage and a disadvantage since those cases may go undetected, increasing the likelihood of transmittance, and making the outbreak longer-lasting and longer-reaching.
On January 22, a key emergency committee from the WHO met in Geneva to discuss the outbreak. After the meeting the committee announced it would delay the decision of an official declaration of international emergency until it has more information on both the new strain of coronavirus and the recently announced travel ban enforced in Wuhan.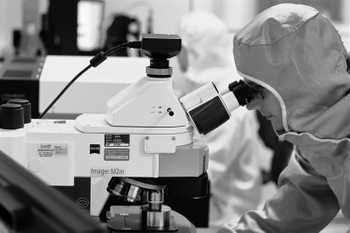 Official statistics reached 133 deaths and 6171 confirmed cases in areas including large cities such as Beijing, Shanghai, Shenzhen, Macao, and Hong Kong. There have also been international cases of infection, all among recent travelers to Wuhan, with the first ones being reported in Japan, Thailand, and South Korea. On January 21, U.S. authorities announced that the first confirmed case in the Americas was detected in Washington State. On that same day, one case was confirmed in The Philippines, and one in Taiwan. One day later, on January 22, Hong Kong and Macao confirmed their first cases of infection, and other countries such as Mexico and Australia have quarantined patients with suspicious symptoms. International experts expressed doubt that official figures from the Chinese government are accurate. An investigation by the Medical Research Council (MRC) Center for Global Infectious Disease Analysis at the Imperial College London stated that the real numbers could be triple those reported, as not all those who have been infected show signs immediately.
It is poor timing that this outbreak started a few weeks before the Chinese New Year. During this time, it' expected that Chinese citizens will conduct a total of three billion trips through different transportation methods nationally and internationally. Its believed that the higher rates of travel will increase the transmittance rate of the virus.
A CHARACTERIZATION OF CORONAVIRUSES
Coronaviruses are a group of viruses, common amongst animals. Some coronaviruses are zoonotic, meaning they can be transmitted from animals to people. Chinese health authorities posit the outbreak is related to the Huanan Seafood Wholesale Market - a wet market in Wuhan. There, visitors and employees were most likely exposed to contaminated meat and infected live animals. Wet markets are open-air markets where live and dead animals are sold, commonly including poultry, fish, reptiles, and pigs. They are commonplace across China, especially in the more rural parts of the country. These markets are ideal for the proliferation and mutation of zoonotic viruses, and have been the source of previous outbreaks.
Symptoms for coronavirus infections usually resemble those of the common cold: runny nose, cough, sore throat, headache, and fever. Some types of coronavirus cause severe symptoms, such as diarrhea, fatigue, shortness of breath, respiratory distress, and kidney failure. There is still not enough conclusive evidence on what the exact symptoms are for this new variety of Wuhan coronavirus, nor has its mortality rate been officially established.
Specialists have defined the Wuhan coronavirus as sort of a first cousin of SARS, as its genetic sequence is more similar to that of MERS. People who have become infected with this virus have fared better than those who were infected by SARS. The four deceased persons were already dealing with unrelated medical conditions when they became infected. It is unclear what impact the pre-existing medical conditions had on the lethality of the virus.
Other well-known instances of coronaviruses include the Middle East Respiratory Syndrome (MERS) which had two major outbreaks in 2015 and 2018 affecting South Korea primarily with 186 cases in 2015 (35% fatality rate) and Severe acute respiratory syndrome (SARS). The last coronavirus outbreak was in 2002-2003. It caused 774 deaths (14% fatality rate) reported in 37 countries, with the majority of the cases taking place in China and Hong Kong. The viruss first transmission to humans was later discovered to have taken place due to consumption of infected civets (a species of wildcat). The infected civets were traced back to cave-dwelling horseshoe bats in Chinas Yunnan province.
INTERNATIONAL RESPONSE
Chinese health authorities informed the WHO on December 31, 2019 about the first cases. Chinese authorities have been criticized for withholding information from the public since reports of infected people increased from 200 to 440 within two days. Chinese government officials have taken a stern tone, saying that whoever deliberately delays or conceals reporting for the sake of their interests will be forever nailed to historys pillar of shame.
In Wuhan, authorities instituted a quarantine on animals and people. On January 22, authorities declared that on the following day starting at 10:00 local time, all urban buses, subways, ferries, planes, trains, and all other long-distance passenger transport were to be suspended in the city. The announcement did not mention specifically private cars, but it said that local inhabitants should not leave the city unless there are special conditions.
The U.S. Centers for Disease Control and Prevention (CDC) started screening passports coming in from Wuhan on January 18 in three of the countrys main airports (New Yorks John F. Kennedy Airport, San Francisco International Airport, and Los Angeles International Airport) to limit the risk of the virus arriving on American soil. Atlantas Hartsfield-Jackson International Airport and Chicagos OHare International Airport have joined the list of airports screening passengers arriving from Wuhan. And authorities are now rerouting any traveler entering the country from Wuhan to one of these five airports.
Australia has taken similar measures, now screening passengers from the three weekly flights from Wuhan to Sydney. Authorities have also announced that they are conducting careful modeling to determine which flights will have mandatory screening. On these flights, passengers will be provided with €œan information pamphlet in English and Mandarin, outlining the symptoms this disease might deliver and asking them to identify themselves at the border, according to authorities.
The Singaporean government decided on January 21 to expand temperature screening to all flights coming in from China. Passengers showing any possible symptoms are to be immediately isolated and tested for the infection. So far, the seven people who have been tested in Singapore for Wuhan coronavirus have turned out negative.
After the first Wuhan coronavirus case was confirmed in Japan on January 16, Prime Minister Shinzo Abe has instructed officials to step up quarantine checks at airports and other entry points for all flights coming in from China. All visitors arriving from Wuhan will be required to fill out health forms upon arrivals, and personnel from all airlines will incentivize that passengers disclose any symptoms upon arrival.
The UKs Health Secretary has put out a press release saying that the government will put in place preemptive monitoring for flights coming in from China. They have also elevated the risk for the UK population from very low to ow. The UK government has offered no more details on this matter.
ANALYST COMMENT
We believe it is still too early to give a definite assessment on the severity of this outbreak. Even the WHO has delayed declaring the virus outbreak an international emergency. It will be critical to hear what the WHOs emergency committee concludes before predicting the extent of the effects that this outbreak will have for businesses and individuals worldwide. Governments of many countries will decide their plan of action based on the WHOs decision.
The virus will likely continue to spread. And because not all of those infected have symptoms, and not all cases have the same severity, many cases will go undetected. We believe this will worsen the outbreak. Employees traveling to or operating in high-risk locations may experience psychological strain given the misinformation common during a health crisis. It will likely cause widespread logistical delays due to increased health screening procedures and travel bans. During the SARS epidemic, several travel bans were instituted, and they took a heavy economic toll on China. For that reason, the country may be reluctant to institute more bans.
We recommend our clients defer all but essential travel to Wuhan until more details emerge. The WHO has issued recommendations for travelers wishing to prevent the spread of coronavirus.
Wash hands regularly
Cover mouth and nose when coughing and sneezing
Carry sanitizing wipes and clean surfaces before use, especially before eating on them
Avoid any meat or eggs not thoroughly cooked
The WHO has also emphasized avoiding close contact with anyone showing symptoms of respiratory illness, as well as live animals, uncooked meat, and places where animals might have been in days prior.
On the operational side of the outbreaks impacts, we recommend decision-makers with assets in the affected regions to review infectious disease outbreak-related business continuity arrangements and adjust them accordingly. If no such business continuity plans exist, we advise clients to seek professional assistance to assess their needs and develop a plan.
Published January 30, 2020