While most know the rich history behind Allan Pinkerton foiling an assassination attempt on Abraham Lincoln, Kate Warne's efforts are relatively unknown.
In 1856, Warne approached Pinkerton at the age of 23, and requested a job as a detective. Pinkerton was initially hesitant to hire her, but Warne convinced him that her undercover skills would "worm out secrets in many places to which is was impossible for male detectives to gain access."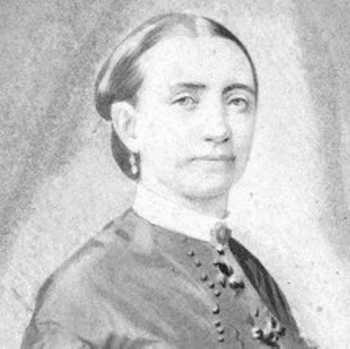 Pinkerton hired her immediately, making her the first female detective in the U.S., and Warne lived up to her promise, befriending a thief's wife and convincing her to provide the location of the stolen cash. She also went undercover as a fortuneteller and convinced a suspect to reveal information. But her most famous case was the Baltimore Plot, where she helped stop an assassination plot against Abraham Lincoln.
In 1861, Lincoln was on a railroad whistle-stop tour from Illinois to Washington, D.C. before his inauguration. During this time, she went undercover at secessionist parties in Baltimore and was able to uncover the assassination plot. After passing the information over to Pinkerton, Lincoln was posed as an invalid traveling on a night train to Washington D.C., with Warne acting as his caregiver and sister. They slipped through Baltimore undetected and they were able to evade those intended on murdering Lincoln.
Warne continued to work with Pinkerton throughout the Civil War and served as his "right hand" until she passed away from pneumonia in 1868. She was buried in the Pinkerton family plot.
Warne's career was filled with triumphs and success, marking her as a leader in investigations — a field overwhelmingly run by men during that time. Highly praised by Allan Pinkerton himself, she continues to be a source of inspiration as an unsung hero in Pinkerton's history.
Published March 27, 2020