The headline impact of the coronavirus pandemic has been profound and traumatic, with devastating public health consequences and significant financial, civic and social disruption.
The unique stresses that so many coworkers, customers, clients, and vendors are experiencing has led to a worrying spike in mental health challenges. What often goes unsaid outside of professional security circles is that the predominant issue behind the threat of workplace violence is someone who is experiencing mental health issues. The overwhelming percentage of workplace violence incidents occur because of these underlying issues. And because added stress from health difficulties and work or financial problems can exacerbate existing issues, workplace violence is arguably more of an urgent concern now than at any time in recent history.
With that in mind, what follows are some best practices, reminders, and key insights into how organizations can build a program to recognize and address mental health challenges and monitor, mitigate and manage workplace violence issues.
Start with empathy
Building a cultural imperative for empathy at your organization is essential. Cultivating empathy and understanding for someone who is struggling isn't just the kind thing to do, it's the smart thing to do. That is especially true during these extraordinarily difficult times. All of the standard security protocols (detection, reporting, intervention and monitoring), and every step of the anticipate, detect and address model start with empathy for workers and the stresses and strains they may be experiencing. Empathy enables you to recognize potential problems earlier and respond in ways that have proven to be most effective at mitigating or defusing potential problems before they manifest as a full-blown crisis.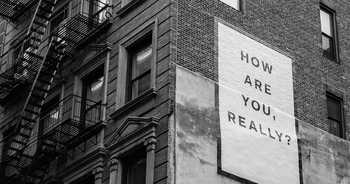 Make it a team effort
Structurally, workplace violence prevention must be an integral part of the entire portfolio of safety, security, and crisis management measures that a company puts in place. Prevention is paramount. And while effective prevention can feel like somewhat of a moving target at a time when the threat landscape is changing so rapidly, partnering with a trusted security partner who can boost your security, preparedness, risk mitigation goes a long way. 
The effectiveness of any program or partner is largely dependent on how well you can train first-line supervisors and HR pros to spot, manage and intervene in situations where an incident or individual might pose a threat. Give those front-line workers the tools to identify behaviors clearly, the confidence to report them to the appropriate resource within the company, and the wherewithal to assemble your internal team to make sure every situation is properly vetted and reviewed—up to and including consultation with an outside psychiatric professional. Expert evaluation can help quantify the threat and inform your response/next steps.
Your internal security team should include representatives from Legal, Security, HR, and other departments, all working closely together. And with digital channels and social media interaction skyrocketing with more remote/virtual discussions and debates, bringing IT further into the security loop is a wise—and often necessary—security measure. Lots of potentially avoidable disasters have happened because one department siloed information or mistakenly thought they could handle it independently.
Recognize the signs of the times
This is a particularly dangerous period for workplace violence, as COVID-related lockdowns and disruptions have greatly exacerbated underlying tensions—not just in the workplace, but society at large. On top of COVID concerns, pervasive civil unrest—and the heightened political and cultural tensions that come with election year political drama and volatile emotions—make for a potent cocktail of potential trouble. More employees are being outspoken about strong political ideologies, which can create polarization and spark conflict. Political slogans on clothing, badges or paraphernalia can be a flashpoint for confrontation. Even seemingly non-political garb can lead to trouble: consider how often many of us have seen the disturbing trend of disputes over mask wearing escalate to physical violence.
Evidence continues to mount that domestic violence has also spiked, and we have long seen a clear correlation between domestic abuse as both a reflection of and a contributor to a corresponding increase in workplace violence.
With such a large number of consequential stressors at play, companies and their security partners need to be vigilant, but also thoughtful in how they address potential workplace conflict. Understand that even well-meaning attempts at humor or outreach can come across as offensive. The best approach is to simply devote greater focus to workers—and to the people who manage them. Train and promote empathic managers who are keenly attuned to the stresses employees may be under—even (especially) while working remotely—and who have a finger on the pulse of the dialogue and disputes that may be occurring between employees. Early awareness of potential disputes and concerns has a tremendous payoff in terms of increased security.
Avoid cost-cutting compromises
While the current circumstances have placed significant financial stresses on many companies, you simply cannot afford to compromise security spending. As outlined above, optimizing security means making employee assistance programs (EAP) and other resources available to employees who may be struggling.
With austerity measures in place, there are large institutions that have fully removed their EAP programs, reduced the quality and extent of background screening, and cut back on the training and tools needed to address mental health challenges in an attempt to cut costs. While an understandable impulse, this is profoundly misguided—akin to removing a safety net at a time when the circus performer is most likely to fall. Combined that with stressors of the moment, and it's a combustible situation: quite literally a recipe for disaster. Cutting back instead of reaching out can have an adverse impact on morale and a cascading ripple effect on brand perception and company culture—in addition to exposing companies to hugely expensive and potentially impactful liabilities.
If there is one lesson companies can take away from today's challenges, it's that investing in better outreach, early detection, and proactive prevention is one of the smartest security and workplace violence prevention steps any organization can take.
Published October 26, 2020