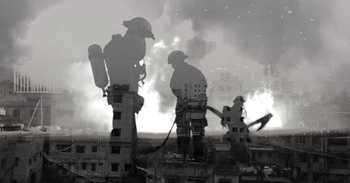 While wildfires and other natural disasters grab headlines because of their size and scope, urban fires are an all-too common occurrence, especially in developing Asian-Pacific countries. At the extreme, a 2014 garment factory fire in Bangladesh resulted in 1,127 deaths and stands as one of the deadliest industrial fires in modern history. Global statistics confirm the presence of urban fires as a consistent issue. February of this year saw fire ravage the oldest parts of Dhaka in Bangladesh, resulting in 67 deaths. China's Ministry of Security lists 312,000 fires occurring in the country in 2016. These fires resulted in 1,582 deaths and more than half a billion dollars in damage.
As security professionals, we manage a wide variety of safety issues including workplace violence, road/travel safety, and natural disasters. But in the developing world, fire stands as one of the biggest challenges. In fact, the Pinkerton FICCI India Risk Survey from 2018 found fire as the 3rd largest risk facing businesses in that country.
Fire risk is elevated in developing nations due, in part, to issues caused by the expansion of urban populations, an increase in construction, and a lack of enforced safety regulations. The unplanned growth of cities, non-adherence to fire norms by builders, the high volume of traffic, and congested roads contribute to the increased fire risk. These factors, along with inadequate firefighting training and equipment, exacerbate the situation, making firefighting a greater challenge than in developed countries.
Knowing and understanding the risks and costs of an urban fire are a key to safeguarding your business. Pinkerton looks at risk using a formula that considers threats, their probability, and their potential impact. Fires can damage key infrastructure and, in many cases, destroy irreplaceable paper records. This can cause business disruptions, temporary closing of operations, and accounting issues that could last for months. For companies with manufacturing hubs in the developing world, lack of adequate fire preparation can significantly impact their global supply chain, leading to costs that radiate out through markets and business activities. In addition, you also need to be aware of and prepare for the potential of collateral causation. In industrial or urban setting, fires starting at a neighboring business can spread to your facility or severely impact supply lines, labor availability, and infrastructure access. 
When thinking about events like fire, companies should consider potential impacts at an organizational level and prepare accordingly. A well-prepared organization with a regularly trained staff can reduce both the likelihood of a fire and the damages if a fire were to occur. While fire prevention should always be considered as part of a comprehensive risk management plan, here are a few key recommendations:
Have an experienced professional conduct a fire risk assessment regularly. 
Keep firefighting authorities' contact details handy or display it at a common location.
Ensure access to the building is not blocked by vehicles parked in an unauthorised manner.
Hold periodic firefighting training for all staff and regularly inspect firefighting equipment. 
Regularly inspect fire hoses to make sure they are not blocked.
Make sure that emergency evacuation routes are free of any obstruction and conduct regular building evacuation drills. 
Don't overload electrical circuits.
Don't use stairwells as storage areas.
Turn off electrical appliances at the end of each day.
Mitigating the risks and damages of fire in the developing world requires a broader understanding of overall company risk. While each company and risk is unique, events like urban fire take place within a larger network of potential challenges. With that in mind, a plan to address fire cannot stop at preparing for and addressing individual events. Instead, companies should consider related issues including the impact of a fire-related disruption of their supply chain, how damage to facilities might impact their access to information and overall info security, and, how they will present a perceived emergency to the market and their business partners. 
An enterprise-wide plan for emergencies can help ensure that disruptions are minimal, no matter what happens. Perhaps more importantly, when companies implement plans that call for proper preparation, training, and processes, they don't just make their own company safer but surrounding neighborhoods and cities, too.
Published May 21, 2019