As of today, January 31, 2020 the Coronavirus is leaving its toll on numerous industries, affecting 21 countries:
China
Thailand
Taiwan
Japan
Singapore
Australia
The US
Malaysia
South Korea
United Arab Emirates
France
Canada
Vietnam
Cambodia
Finland
Germany
Nepal
India
The Philippines
Sri Lanka
So far, there have been 8,236 infections confirmed, and 171 deaths in total. In our first report, we covered the state of affairs at the start of the outbreak, the information available about the virus itself, and the initial risks it posed to travelers and corporations in China and the rest of the affected countries.
This second instance is meant to provide decision-makers with a monographic snapshot of how the virus has already impacted several key industries, as well as the overarching tendencies that have resulted from the outbreak. We also cover how they will change the industrys landscape in both the operational and the financial realm, as well as the countermeasures that have been taken by industry leaders so far. By the end of the report, we analyze the current situation and drawing from the information presented, and we offer a forecast of how the scenario is likely to evolve as well as recommendations to mitigate the effects of the crisis for companies operating across the globe.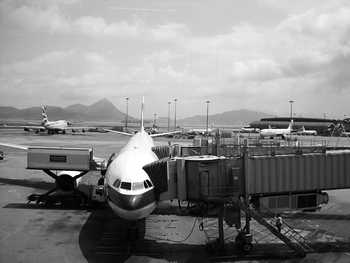 TRAVEL AND LODGING
This industry has been one of the most heavily affected. This is in part due to the precautionary measures taken by governments worldwide such as preemptive screenings and travel bans, but also due to increasing fears amongst potential flyers, which has led to a significant decline in sales. So far, global airline stocks have fallen drastically. European airlines with connections to China are suffering some of the biggest falls, such as Air France-KLM with 6%, IAG 5.5%, and Lufthansa little over 4%. Operatively speaking, several airlines have also been profoundly affected, as they have been forced to cancel flights either due to travel bans or due to a sharp decrease in demand, as is the case with United Airlines Holdings Inc, Air Canada, Cathay Pacific Airways Ltd, and Finnair Plc.
Even though we are still at an early stage of the crisis, there is data available from past outbreaks (of SARS and MERS), which predicts the impact that an event such as this one might have for the industry. According to data from the International Air Transport Association, during past outbreaks, there has been an average revenue drop of 13%. However, recovery from this type of crisis is usually fast within the industry. During the 2003 SARS (Severe Acute Respiratory Syndrome) crisis, there was a 35% decline in revenue per passenger kilometer (RPK) also measured in revenue per passenger mile, or RPM which led to a total 8% decline in the whole year and a recovery that took eight months. In 2015, when the MERS (Middle East Respiratory Syndrome) outbreak took place in South Korea, the national aviation market was also heavily hit, with a 12% dive in RPKs for the first month of the outbreak, however passenger volume recovered in just two months. It is important to note that in most previous outbreaks, the total infected population seemed to have more of an impact on airline revenue than the lethality of the disease, which will be a decisive factor due to the rapidly increasing number of Wuhan coronavirus infected people.
With regards to the lodging industry, several major hotel chains have been heavily affected. Some hotel chains offered free changes or cancellations to bookings up to February 8. Amongst these hotel groups are The Peninsula Hotels, Shangri-La Hotels and Resorts, French hospitality group Accor, Hilton, Marriott International, InterContinental Hotels & Resorts, and Rosewood Hotels and Resorts. Most of these hotel groups have been reticent about commenting on the impact that the outbreak has had for them, but according to the World Travel & Tourism Council (WTTC), the travel and tourism sectors are usually the hardest hit, as this was the case during the 2003 SARS outbreak. In that instance, in China, 25% of the industrys GDP was lost, and a total of 2.8 million industry jobs or one-fifth of total industry employment was also lost. This occurs in part due to a decrease in travel, but also because employees can be reluctant to enter the workplace for fear of infection.
BANKING AND FINANCE
After the outbreak was announced, stocks in Japan and Europe fell more than 2%, and in New York, the S&P 500 fell 1.6%, with shares of companies whose sales are dependent on China especially susceptible. The outbreak has reignited global economic fears leading to investors dumping stock exchanges from Asia, Europe, and North America, and putting their money on traditional safe havens which have pushed the price of gold, the Japanese Yen (JPY), the US dollar, and the Swiss Franc (CHF). This has also led to a decrease in the price of oil, given that investors are fearful of weaker economies translating into a decrease in fuel spending.
Economists have so far compared this outbreak with that of SARS, which the country suffered in 2003, and which had a big impact on the countrys economy, slowing it from an 11.1% economic growth in the first quarter of the year to a 9.1% in the following quarter. According to the data, the impact was big but short-lived; the key difference in this outbreak is the degree of contagiousness of this virus, which is likely to make the crisis last longer, reach further, and be deadlier. In addition to this, economic analysts consider that the impact will be greater given the importance that the city of Wuhan known by some as Chinas Chicago has in terms of its industrial capacity, and the fact that it is currently on lockdown. Given that Chinas economy represents roughly one-third of the worlds economic growth, stockbrokers around the world are watching closely as the situation unfolds.
International banks and wealth managers who have set up operations in China have already taken strict measures in an attempt to avoid infection of their staff. Several investment banks and financial service companies such as HSBC, Credit Suisse, UBS, and Standard Chartered, have told their Hong Kong employees to work from home if they had visited mainland China in the last 14 days, and not travel to any city within China unless absolutely necessary.
AUTOMOTIVE
The outbreak is affecting several major automakers by (1) forcing them to pull their foreign staff from plans across China, thus affecting their supply chain and (2) likely delaying consumer purchases in one of their biggest (and struggling) markets in the world. Regarding the first threat Nissan, PSA, and Renault have already pulled foreign workers from its plants across China, and announced that both the lack of skilled staff and reliance on parts coming in from the Hubei region, have made it likely that several plants across the country will not reopen after the Chinese New Year holiday. Wuhan has plants from Nissan, PSA, Honda, General Motors, Geely, and Renault, as well as a broad range of car parts suppliers, which will likely lead to important supply chain delays for numerous major automakers.
This crisis is also very likely to dissuade consumers in the affected regions from buying vehicles until the outbreak is controlled. The 40 Chinese cities that have reported double-digit confirmed cases of coronavirus account for 40% of Chinas car market, which makes the situation much more critical. This situation comes amidst a general slowdown of the countys automotive market since June 2018, which has reached a point that has made it necessary for local governments to provide financial support. The government-affiliated China Association of Automotive Manufacturers revealed last year that there had been a 12% decrease in sales in the first half of last year after 12 months of continuous decline in sales.
TECHNOLOGY AND E-COMMERCE
Drawing parallelism from the SARS epidemic is difficult, given the change in the tech landscape worldwide, but especially in China. In 2003 there were relatively few cellphone users in China, with those few primarily using text messaging; 17 years later the country is home to the worlds largest smartphone market, with 1.4 billion people using them for critical services such as buying goods, ordering food, procuring transport, and countless other transactions every day.
Many people who are currently on lockdown in Wuhan depend on smartphone-based food delivery services. Meituan Takeaway, the countrys biggest food delivery service, has already started offering contact-free meal delivery throughout the country in an attempt to keep sales high despite the outbreak.
Taobao, Suning, and JD.com have vowed to maintain prices for face masks and disinfectant steady, after rumors warned of price spikes caught the publics attention. Alibaba went as far as to announce it would subsidize mask-related items and ensure consumers receive authentic products at reasonable prices, and guarantee non-stop delivery services during the Lunar New Year holiday.
Despite the apparent business continuity, tech companies in China are being adversely affected by the spread of the virus. On the consumer-facing side of things, service providers have had to limit their usual availability. One example is ride-hailing service giant Didi Chuxing, who has halted inter-city services to and from Beijing and other cities starting on January 26, as has its competitor Hello Transtech, formerly known as Hellobike. The manufacturing side of the problem is even more far-reaching, as many components in smartphones, computers, tablets, and many other electronics sold around the world are manufactured in China. If this crisis continues in its current trajectory, it will compromise the availability of electronic components for numerous international enterprises. Big manufacturing companies with operations in the affected areas include Siemens, Xiaomi, BOE Technology Group, Tesla Inc, Foxconn, and many others.
RETAIL AND FOOD
Retail and food especially fast food along with travel and lodging, are amongst the most affected industries so far by the coronavirus outbreak. These activities are amongst the first that consumers cut out of their routines given that they usually take place in public, and many times, crowded places. Several fast-food chains have closed in Wuhan and other cities that are on lockdown, as well as in other major locations with high numbers of reported cases. KFC, Pizza Hut, Starbucks, Dairy Queen, and McDonalds are amongst the fast-food chains that have decided to close their doors. McDonalds did not open stores in China until 1990, however it is one of its fastest-growing stores, with about 3,300 restaurants open and 1,500 more planned by 2022. The country represents 5% in terms of global sales, 3% of operating profit, and it houses one-tenth of the companys restaurants. Starbucks followed by Dominos and McDonalds has been the most affected brand during this outbreak in terms of percentage or worldwide system revenues and operating income, as it has had to close roughly half of its 4,000 stores in China, and it will likely be forced to pause its current expansion plans which are vital within its overarching growth strategy worldwide given that China is one of its fastest-growing markets. The companys stock at last check was off 2.81% to $89.45 per share.
Luxury brands have also been amongst the most affected sectors within retail, since Chinese consumers account for more than a third of the value of luxury goods purchases worldwide, and accounted for 90% of the growth in this sector in 2018. Luxury goods were already hit by the ongoing Hong Kong protests, forcing brands such as LVMH, Kering and Richemont, Prada, Herms, and Burberry, to either close some stores or report substantial declines in their sales. This also affected the 2019 holiday season, which was seen by most of these brands as an opportunity to recover from the past slump in sales, but an increase in protest activity disincentivized customers from going to the city. So far, this has translated into important falls in share value for LVMH (4%), Kering and Richemont (8%), and Burberry (9). According to an estimate published by RBC Capital Markets, a 10% drop in Chinese consumption in the first half of the year would translate into a 2% reduction in the luxury companies revenue and translate into a 4% fall in annual profits.
ANALYST COMMENT
We believe that the effects that this coronavirus outbreak are in its early stages, as the rate of infection has increased exponentially during the past few days, and it is likely to continue doing so. It remains too early to give further assessments on the evolution of the crisis from an epidemiological perspective, as even personnel from the World Health Organization, and Chinas health authorities have stated that they still do not have enough information on the virus to deliver a full report on the outbreak.
From a geopolitical standpoint, the situation is not much clearer, as the WHO has just declared that the situation is a public health emergency of international concern (PHEIC). This decision is an unprecedented event in itself, as no PHEIC has been declared for an outbreak affecting such an important and developed economy since the guidelines were introduced in 2005. Previous instances included outbreaks that took place in middle-to-low income countries such as the Democratic Republic of Congo, Guinea, Uganda, Brazil, Mexico, Syria, and Afghanistan. It will be important to follow carefully the economic and reputational damage that this decision will likely bring to the country and the practical implications that this will have for those clients with interests or operations in mainland China, Hong Kong, and Macau.
On the operational and economic side of the matter, the effects are already showing clearly throughout all industries. They will very likely continue to increase in the upcoming weeks and months as there is no clear end in sight for this outbreak. Due to this, we recommend that decision-makers around the world, and especially those with operations in Asia, seek specialized assistance regarding the implementation of business continuity plans. They are also advised to keep themselves informed regarding the spread of the disease through trustworthy sources and reports focused on the business impact of the crisis, as there is a lot of misleading information being published, which could lead to confusion and unfortunate decisions.
Published January 30, 2020