We provide background checks for employment, along with due diligence checks for compliance and risk management. All of our pre-employment screening services are fully compliant with global and regional laws. This includes the General Data Protection Regulation (GDPR) in the EU, the Fair Credit Reporting Act (FCRA) in the US and additional state, local and federal laws where applicable.
WHAT ARE DUE DILIGENCE CHECKS VS. BACKGROUND CHECKS?
The phrase background check is often synonymous with pre-employment screening. An employer may have prospective employees sign a consent form, allowing the employer to run a background check. Criminal records are by far the most common type of checks run, as employers seek to ensure that any actual criminal charges match up with what a candidate declared in their application.
A due diligence check is done for commercial and investigative purposes, not for pre-employment screening. They are generally more thorough than a pre-employment screening, and are done on both businesses and individuals who are not employed by the client Standard pre-employment background checks are regulated by FCRA laws, which protect consumers' privacy. Without an individual's written consent, it's impossible to run a background check on them. This isn't always the case in due diligence checks. Due diligence checks can be conducted on an existing employee if there is suspected misconduct in the workplace or a workplace violence scenario. However, FCRA rules and regulations apply.
A common reason to request a due diligence check is for mergers & acquisitions. However due diligence checks can be run for several reasons, including vendor screening, investment and legal mandates.
Common reasons to request a background check:
An employer is looking to vet a prospective employee before sending them a job offer
An employer is looking to vet a prospective employee who has already signed a job offer that is contingent on a passed background check
An employer looking for a more thorough background check on an existing employee before offering them a promotion
An employer is looking to run a credit report on an existing employee before assigning them financially sensitive duties
An organization is looking to vet prospective vendors, before allowing them to interact closely with existing customers
Common reasons to request a due diligence check:
An executive receives a tip-off on an existing business partner
An organization wants to vet a company before a merger & acquisition
An organization is bringing on a new member of your board, and they want to better understand their reputation
An organization has a KYC (Know Your Customer) compliance programAn employee's family member threatens the employee or employer and the organization wants to better assess their risk
OUR BACKGROUND CHECK SERVICES
An extensive screening can help protect your property and business from hundreds or even thousands of lost dollars from delinquencies or damages from known offenders. We'll assist you in procuring the information needed to hire to those who are most qualified.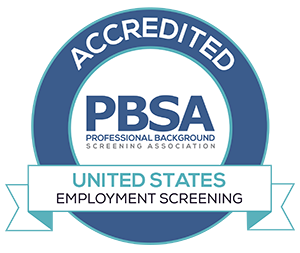 OUR DUE DILIGENCE SERVICES
Due diligence checks are invaluable in assessing potential business partners and partnerships. A successful screening will give you the information needed to make smart decisions.
In addition to being Gramm-Leach-Bliley Act GLBA and Drivers Privacy Protection Act (DPPA) compliant, our due diligence investigations are discreet and confidential. We will work with your corporate compliance and general counsel to determine the complexity of your investigative needs. Due diligence checks are performed by an investigator who needs permissible use. These include fraud prevention, legal compliance, legal mandates, skip tracing, and locating individuals with legal or fiduciary connection to our clients.
Our Screening Services
Listed below are some common checks we perform:
For this, we'll search the state law enforcement bureau or repository for a criminal record history. Only some states offer state wide searches. A report of this nature has limited uses and may not reflect public records at the county level. Reports also contain many entries that are not public record. Where applicable, each search conducted will incur a state repository fee. Also available with alias. Not all states offer a statewide search available.
This is one of the most powerful tools for uncovering criminal records. Since law enforcement agencies report felony and misdemeanor charges, a county criminal search is where a record is likely to be filed.
A search at the county level is the most accurate and comprehensive choice but has obvious geographical limitations. It works very well when used in conjunction with a social security trace to achieve both breadth of coverage and depth of reporting. All US counties are available to search. Where applicable, each search conducted is subject to compliance with local, state and federal laws. Some areas may incur a county repository fee. Also available with alias.
The Federal District Criminal Court Search retrieves up to date information about federal case within a federal jurisdiction. We can retrieve case information by searching for name or filing date. We can also obtain electronic case summaries and docket information. The United States district courts are the trial courts of the federal court system. Each record produced from a search will include the parties name, the court where the case was filed, the case number, the filing date and current status of the case/disposition. Some examples of violations are drug trafficking, kidnapping, and arms trafficking. Also available with alias.
This is a search within a specific federal jurisdiction that includes federal civil level issues and may return the subject as the plaintiff or defendant. Information returned may include: case number, file date, plaintiff(s), defendant(s), type of case, disposition and disposition date. An example of a federal civil case could be antitrust actions, copyright, or civil rights claims.
Searches include record retrieval from either the specified jurisdiction's court of administration or criminal history agency. Criminal record search information may be sourced at local, national or certificate level within the country. Information is obtained from the public record index maintained by the country's court. Over 100 countries are available for search. Price and turnaround varies dependent upon the country searched.
This search is a useful tool that offers broad geographic coverage information. It's best considered a preliminary search and should not replace an individual county search. The information obtained from this search is utilized as pointer data for us to order additional searches. A county criminal search can then be run on any possible records found to ensure maximum possible accuracy. The information returned in the consumer report would include Social Security Number Validation that may include the state and year in which the Social Security Number was issued and Death Master Index Search results.
This search can be performed by a single federal district or as a national search of the U.S. Federal Bankruptcy Court (all districts included). This is available by individual or business name for any bankruptcy filings. It returns bankruptcy records including information such as the type of filing and date of discharge. This information should only be used when applicable and in compliance with local, state and federal laws.
We provide a search of all 50 states for known and listed sexual offenders. Rules vary from state to state regarding the dissemination of this data. State law dictates the content of the sexual offender registry, so the length of history and types of offenses reported vary by state. A national search may be performed, which is on a database that filters all states into a national database, which enables our researchers to search for offenders on a national scale and verified at the state level. Information returned may include: subject's name, date of birth, social security number, address, aliases, FBI and state offender number and offense.
This is a search of both upper and lower civil courts. Civil Court Upper: A search of the county jurisdiction's civil index that includes issues of state civil litigation. Civil Court Lower: A search of the county or city jurisdiction that lists civil cases for an individual as plaintiff or defendant. These are usually small claims filings and are often governed by a dollar limit. The information returned may include: case number, plaintiff(s), defendant(s). If on the index, additional information may include: type of case, disposition, disposition date, and judgment. Also available with alias.
Crim Alert™ is an advanced post-hire screening solution that monitors enrolled employees, contractors or volunteers on an ongoing basis. This service includes the initial pre-employment screening through the National Criminal and Records Locator. Crim Alert™ then automatically checks, tracks, organizes and pinpoints important record notifications. Risk managers are then alerted to new criminal records and changes to existing records. By automating and streamlining the process of monitoring and record keeping, employers can reduce liability by proactively identifying risk post-hire.
This service provides you simple way to stay current and achieve full compliance by verifying the legal "right to work" status of your employees. Complying with the Immigration Reform and Control Act of 1986 (IRCA) and completing Form I-9 for the Department of Homeland Security (DHS) is hassle-free when you use our Electronic I-9 service.
A safe and productive workforce begins with a drug-free workplace. We offer a comprehensive menu of substance abuse testing services for both regulated and non-regulated employers. We will work with you to customize your workplace drug testing program to meet your specific needs. Our services include breath alcohol tests, collection site management, instant drug tests, lab drugs tests and a medical review service.
This search can be performed by a single federal district or as a national search of the U.S. Federal Bankruptcy Court (all districts included). This is available by individual or business name for any bankruptcy filings. The search may return bankruptcy records including information such as the type of filing and date of discharge. This information should only be used when applicable and in compliance with local, state and federal laws.
Media Search provides a more in-depth background investigation for high profile or sensitive positions that reveals derogatory information about an individual or a company. Many states prohibit the use of prior arrests not resulting in a conviction and unrelated criminal convictions to be considered, however this sensitive background information may be revealed in our media search. Media searches can reveal trends or patterns to the researcher while sifting through over 10,000 online pages and paper documents. Media searches will check back only two years unless otherwise indicated. We offer two types of media searches – Social Media Search and Adverse Media Searches.
This search covers a repository of records of UCC and federal lien documents for a person or business. Such background information is useful for lenders to determine if they would be interested in extending credit to a small business owner. The small business owner may, in turn, want to determine whether to extend credit to customers. Without the UCC Filings search, the lender or small business owner might be required to check county lien records in several counties in order to get true financial pictures of lending recipients.
Credit Check reports are recommended for employees who may impact company finances. This necessarily includes all employees in accounting functions but may also include other employees such as those that are entrusted with a corporate credit or purchasing card. The background reports we conduct provide a detailed credit history including summary of accounts, payment history, liabilities, and public record information such as: bankruptcy, judgments, liens, and collections. With this screening, information provided may include current and former addresses, employers, and alias names, as reported by financial institutions to the credit bureau. Use of credit reports for employment background evaluation purposes may be restricted in some states and limited to job tasks involving the handling of money.
This search is useful in obtaining a complete picture of a business and will return information on the business nationwide. This search may return name variations, businesses at address, business filings, assets at address, bankruptcy, properties, corporation filings, motor vehicles, business registrations, UCC filings, internet domain names, associated businesses, Dun & Bradstreet records, associated people and additional information.
CDLIS allows employers to comply with FMCSA requirements (§ 391.21-391.27) by searching within the "Commercial Driver's License Information System" for any prior licenses, current CDL, and up to three prior licenses held by said individual. The report will provide: present jurisdictional state and driver's license number, name, DOB, social security number match, up to three previously held CDL numbers, and AKA Information. The service is to ensure that each commercial driver has only one driver's license and a complete driver record.
We provide a report of the state driver's license record of a subject. Availability and legal uses of the background screening reports vary from state to state. The report provides the subject's driving history for a minimum of three years for the state specified; longer histories are available in some states. The report may include current status of the license, class and endorsements of license, dates and description of violations, accidents, as well as suspensions or revocations incurred during the specified period.
A variety of sanctions checks are available to determine if an individual has been debarred, excluded, suspended, or disqualified under a range of different programs and agencies. This is especially applicable to the healthcare and finance industries.
This includes a check of state or regional records for evidence of any Workers' Compensation claim(s) made by the subject. Information returned varies from state to state and may include file or case number, ID information, nature of injury and date of claim. This search is limited and not available in all states due to state restrictions.
OUR SPECIALIZED SCREENING SOLUTIONS
We specialize in custom solutions for our clients. Our assess + design + deliver approach paired with our global expertise will work for you. It's rare that organizations know precisely which services they want. That's why we assemble pertinent services for common solutions to modern day orginazational needs. Our advisors work closely with you to build a toolkit and roadmap that are best in class. We always consider your organization's unique risk profile.
ENHANCED DUE DILIGENCE
While we can provide simple due diligence reports, our global access allows us to also perform enhanced due diligence screenings. This enables our clients to see the full picture.
We can work closely with you to determine your needs and scope out a custom solution. Listed below is a partial list of custom solutions we've done due diligence screenings for:
Providing a better overall understanding of operations of competitors in the U.S. and overseas
Providing an understanding of the strategic objectives of a competitor globally or in specific regions or countries
Providing information relating to market entry in a specific region or country
Providing information pertaining to a client's diversification objectives
Gathering information on prospective merger, acquisition, or joint venture targets
Gathering information on intellectual property issues
We offer three tiers of service:
TIER 1: DATA
We pull information from the necessary databases and assemble it into a report.
TIER 2: INSIGHTS
We provide analysis on the data to help you better understand who you're dealing with and how it'll impact your organization.
TIER 3: INVESTIGATION
We use our investigative field work services such as surveillance, interviewing and undercover operations to fully understand your level of risk. We also have the ability to do "deep due diligence". Our network of human intelligence sources enable us to investigate relationships between the subject and foreign governments, terrorist organizations and individuals or entities on the U.S. sanctions list.
Due diligence of foreign entities may require a further understanding of local laws, languages or customs, especially when records are not readily available electronically. We provide in-depth analysis of our findings. Whether you're looking into an individual or navigating a complex global due diligence investigation, we're suited to help.
INDUSTRY-SPECIFIC PRE-EMPLOYMENT SCREENING
We've worked with clients from every sector. Our experience enabled us to devise industry-specific solutions, based on requirements, legal mandates and industry standards. For example, healthcare professionals undertake specialized employment screening including a Sanctions Check, FACIS®, FDA Disbarment Search, and License & Verification Checks.
We offer packages for the following sectors:
Amusement Parks & Attractions
Contractors
Healthcare
Government
Nonprofit
Real estate (tenants/landlords)
Retail
Staffing
Teachers & Professionals
Transportation
We're happy to work with budget constraints for nonprofits. We also provide packaged deals based on quantity. Contact us for more information.
VENDOR MANAGEMENT PROGRAM
For enterprise-level clients we can provide a custom vendor management program. This is generally an ongoing agreement, where we can screen your existing vendors, but more importantly, we screen all new vendors to help in your vendor approval process.
DISCLAIMER
We strive to deliver accurate and timely information products to assist its clients in making intelligent and informed decisions. To this end, we assemble information from a variety of sources including databases containing information from public records and other information repositories and third party researchers. These information sources are not maintained by us, and we cannot be a guarantor that the information provided from these sources are absolutely accurate. We expressly disclaim any and all such warranties.
QUESTIONS ABOUT YOUR BACKGROUND CHECK REPORT?
We are dedicated to assisting Human Resources professionals in this ever-changing hiring environment. We have several resources that will help you stay informed and better prepared.
RELATED SERVICES
Need additional support to round out your screening plan? Learn more about our related services and how they can help you.