Our mission is to not only protect your organization, but to create value for your company. To do this, we utilize services and intelligence that moves seamlessly from strategic thinking to tactical implementation. This allows us to integrate with your company at the appropriate level and provide a full range of support.
We can help navigate your organization through risks in the marketplace by providing this continuity. And because every company is different, the security needs for any two firms are never the same. That's why we provide services that range from an incidental basis to a fully dedicated staffing option. We have options and so do you.
Our end-to-end service model can support your organization in numerous ways.
Incident/response services Fast-acting, reliable support that is there at a moments notice for unexpected events or incidents
Temporary Planned support for any project or initiative with a defined start and end date
Part-time Semi-dedicated support that can be used as needed
Full-time Fully-dedicated personnel that is embedded in your company to provide round-the-clock support
PINKERTON DEDICATED PROFESSIONALS (PDPS)
Our embedded personnel focus on risk mitigation so you can focus on your business.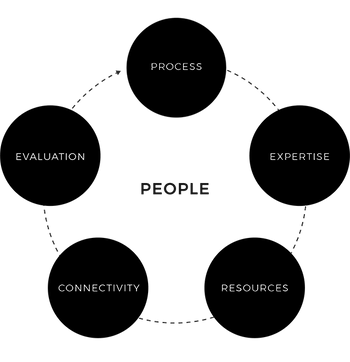 Our Pinkerton Dedicated Professionals (PDPs) deliver superior, reliable, and timely risk mitigation. As the threat landscape constantly changes, it is imperative to have the right people in place. People who fully understand your organizations vulnerabilities, stay current with the latest risk-mitigating trends and techniques, and have instant access to vital and accurate information from around the world.
PDPs embody a proven support model for continuous performance growth and development, backed by 170 years of experience. It integrates access to best practices, extensive resources, our global connectivity, benchmarking, and much more.
This performance cycle ensures that we always provide you outstanding service and deliver value to your organization.
Benefits to having a PDP
100% dedication to your organization so you can focus on your core business
Specialized skill set and expertise
Connected to our extensive Pinkerton Vigilance Network