Join Microsoft and Pinkerton for a fireside chat about GSOCs
In support of the International Security Foundation and in honor of OSAC's 35th anniversary, Microsoft Director of Security Risk Operations Tony Striefel and Pinkerton President Jack Zahran will be answering questions about emerging and key industry trends around Global Security Operations Centers (GSOCs). In this session, you'll learn how the current risk landscape is disrupting and accelerating the path to the next generation of security operations centers.
Creating value to the enterprise
Developing an integrated risk management framework
Building a GSOC
Best practices
Leveraging artificial intelligence

November 20, 2020
11:00 AM - 12:00 PM EST
Sign up now
Interested in supporting the International Security Foundation (ISF) or becoming a member? Learn more now
Hosted by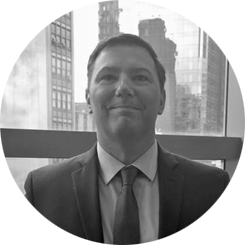 Tony Striefel
Director of Security Risk Operations | Microsoft
Tony Striefel is Director of Microsoft's Global Security Risk Operations team. He oversees Microsoft's Virtual Security Operations Center which helps provide global physical security and leads numerous life safety programs. Tony also manages the Travel Security, Special Asset Security, Global Intelligence, Executive Threat Intelligence, and Event Risk Security teams. He is a strategic leader with 20 years of experience in public safety, security, and technology industries. Tony's expertise in Public Safety and Security, coupled with his business and technology experience, has allowed him to deliver on cutting-edge solutions and execute on both technical and business strategies.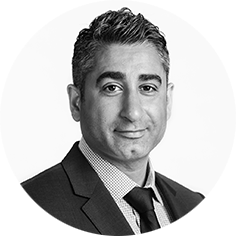 Jack Zahran
President | Pinkerton
Jack Zahran is the President of Pinkerton, a global company founded in 1850 that offers strategic and tactical approach to security and risk management. He has over 15 years of experience in the risk and security industry. Jack oversees the strategic direction, growth, and development of the organization — including leading its digital transformation and developing AI and machine learning to support the risk and security decision making process for its clients. He is skilled in Intelligence, Crisis Management, Enterprise Risk Management, Operations Management, Security Management, Risk Management, Protective Services, and Private Investigations.
Register Now
Sign up for our upcoming fireside chat to reserve your spot.